Using Google Display Advertising Network, Smart Display Ads campaigns engage audiences in a basic way. Moreover, campaigns such as these can be used to promote a brand, service, product, and also generate global business leads, etc.
Increasing competition on the Internet requires communication between brands and consumers to build a bond. At this instant, the most powerful tool in this field is display advertising. 
Brands can use display advertising to attract audiences through websites, social media as well as other mediums.
The majority of these are Text Ads, Video Ads, or Image Ads that attract customers to a website landing page.
 Types of Google Display Ads: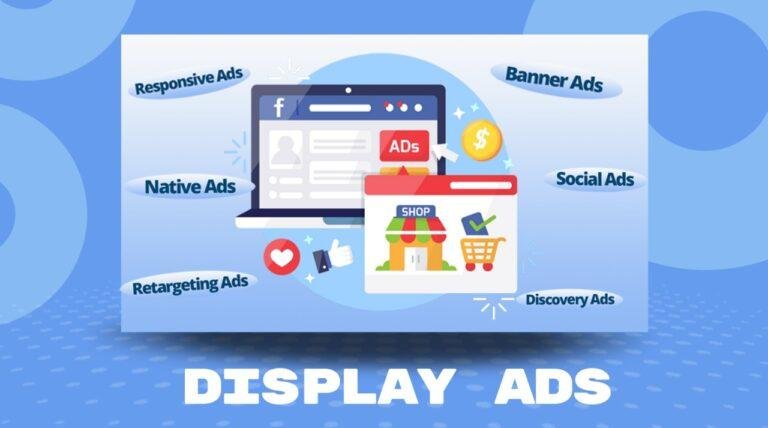 Banner Ads:
These Ads are Image Ads, that significantly appear on the top of a website as a "banner" or similarly at the bottom of a website, that looks explicitly distinct from the website browsing and hence draws the attention of a customer, waiting for the click. Banner Ads generally consist of a single image file with no audio or video.
Responsive display Ads: 
Responsive display ADS are quite smart as they automatically adjust their size, and appearance to fit perfectly in the available Ad space and also improve performance. These Display Ads can reach a broader audience, creates strong interaction with the customer, and most importantly Improves brand awareness. Responsive Ads are easily noticeable and engage the user. 
Native Ads:
At a glance, one cannot recognize native ads as they are designed in such a way that they neatly fit with the website's look and feel. They can appear in the website banner section or responsive image space in the website that is connected to the Google Display Network or the websites which have Google AdSense approval. Native Ads specifically provide a better user experience for the visitor. 
Retargeting Ads:
Remarketing Ads, a remarkable feature of Google Ads that lets you show ads for the users who have previously interacted with a website, spent time on the web pages, and did not complete the desired action then the tailor ads are shown when they subsequently browse the other websites and apps.   
Social Ads:
Through Social advertising, one can surely reach the target audience by designing clickable ads. Social media platforms, messaging apps, news feeds are helpful to reach companies directly. Companies use social advertising campaigns to build brand awareness, generate leads.
Social media channels like Instagram and Facebook, have opened a whole new avenue for marketers. Video ads allow you to reach your audience and connect with them on a personal level and are well worth investing in.
Discovery Ads:
These ads are exclusively for the people who are ready to discover new products and services. Discovery Ads is an interesting ad strategy for e-commerce companies and definitely something worth testing. Display Ads are for general awareness which does not suit the ad format to e-commerce.
Discovery ads appear in the Google Discover feed, Google.com of Andriod and IOS, Youtube feed, and Gmail. 
Plot No 305, 3rd Floor, Ayyappa Society, Hyderabad, Telangana 500033

91-7675907899

info@cyberfane.com
At Cyberfane, we focuses on creating effective solutions for your business.
Know about our full services and capabilities.